Cooking Caterpillars Cook Club
Cooking Caterpillars Club Making Pasta
Cooking Caterpillars Club Learn to Cook
Cooking Caterpillars Cook Club
Cooking workshops for nurseries and schools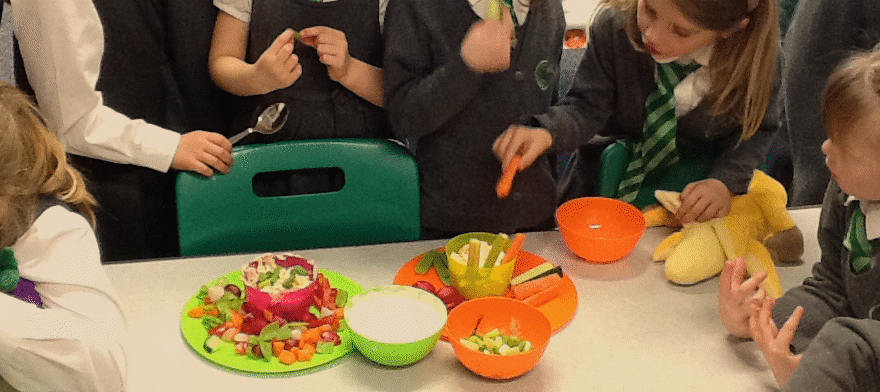 At Momma J's Kitchen, we believe a good understanding of healthy food and the ability to cook healthy nutritious meals is an essential skill that everyone should learn. We offer Cooking Caterpillars food workshops and educational food sessions for local nurseries, pre-schools and primary schools.
One of our experienced team will visit your setting and run an interactive food and cooking workshop for your children centred around healthy eating. We can design bespoke sessions to link in with the curriculum as required or just run a fun and interactive session which teaches children how to make healthy food choices and experiment with new food tastes. Don't worry if you do not have cooking facilities on site we can either bring our own ovens or run a session based around 'no-cook' recipes.
All the schools team at Momma J's Kitchen are DBS checked and hold a Level 2 Food Hygiene certificate. For each session we come to your school with all the equipment, aprons and ingredients needed by each student and take all the washing up away with us. At the end of our Cooking Caterpillar sessions each child will receive a certificate and recipe card to take home and of course their wonderful culinary creation too.
Please contact us for further information.